You've dreamed of this day for so long, and just because you've grown up, doesn't mean your dreams have to. You can have that dream wedding, surrounded by beautiful horses, in a majestic mountain setting!
Our event spaces are a great spot for:
Rustic Weddings
Family Reunions
Horseback Riding Day Trips
Bachelor and Bachelorette parties
Business Events, Retreats & Company Picnics
Life Celebrations
Anniversary/Vow Renewal
Graduation Celebration
Whatever the occasion, Aspen Grove at Sundance Trail Guest Ranch offers a flexible and affordable venue.  Make it a day to remember at Aspen Grove.  And we're pet friendly – so bring your dog!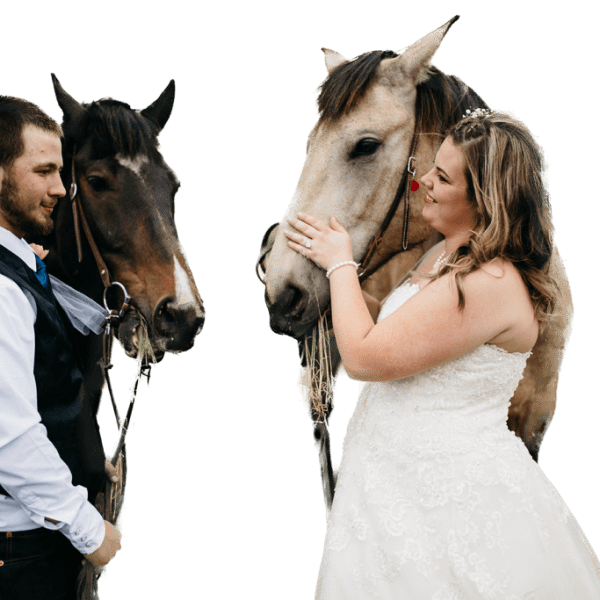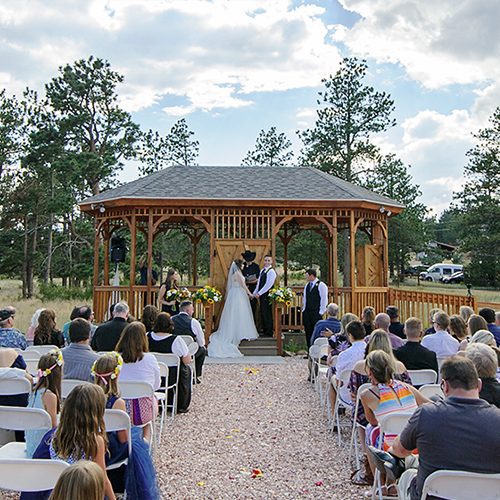 Elope to Colorado
  Your Elopement Wedding, Life Commitment and Renewal of Vows are:
Private & Small – Your wedding can be just the two of you, or maybe a few friends and family members.
Fun – Ride horses, enjoy a simple ceremony and celebration, then sip champagne in the hot tub!
Simple – On the Elopement Wedding Planning Page that follows, we have listed the steps and a number of simple choices for you to make.
Affordable – Simple does not have to cost as much as extravigant
Worry-free – Stop at the County Clerk Office and pick up your license on your way in. Requirements for Colorado Marriage Licenses are very simple; no waiting or blood tests. We will take care of all signatures and filing details with the Larimer County Clerk.
Romantic & Happy – Elope to focus on each other, not the stress of "a perfect performance"; everything can be joyful, carefree, stress-free.
Quiet & Beautiful Miles from the traffic and noise of the city; the Colorado Rocky Mountains are our back-yard… and our front yard! View our pictures: majestic vistas, clean air, sunshine 300 days a year.
Close but so far away – Where to elope? Lost in the beauty of the Colorado Rockies, yet only two hours from Denver International Airport.
We are happy to provide you a simple environment and create simple ceremonies to celebrate the start of your marriage, life commitment or renewing of your vows.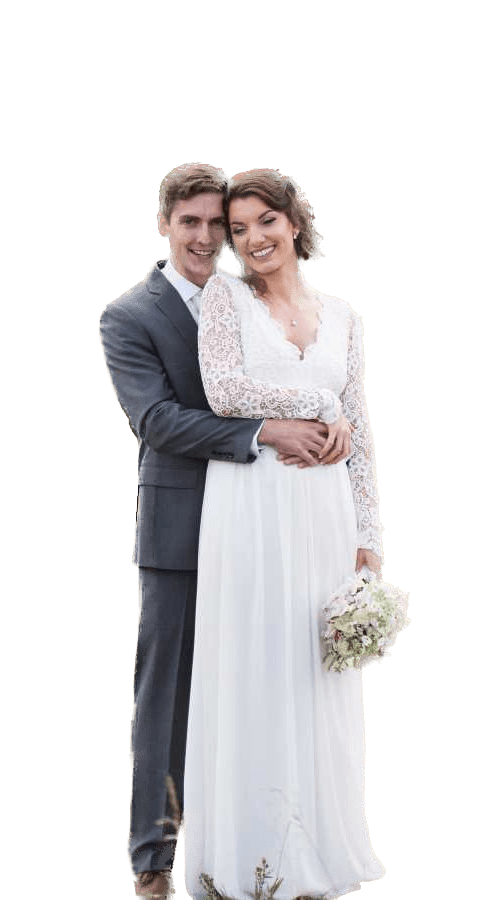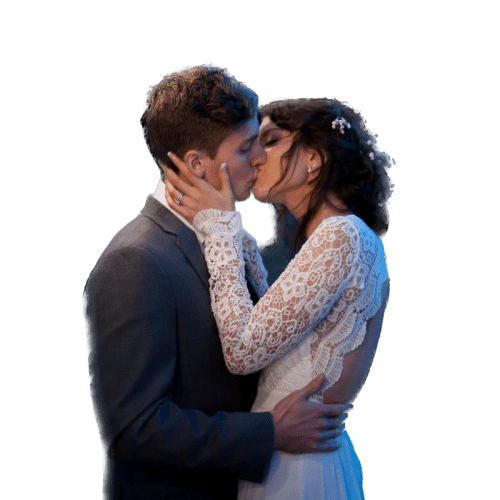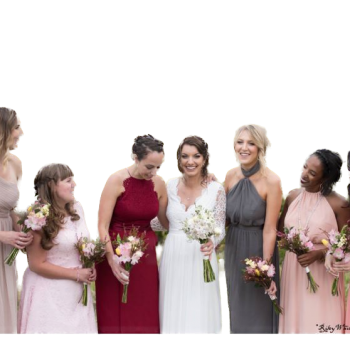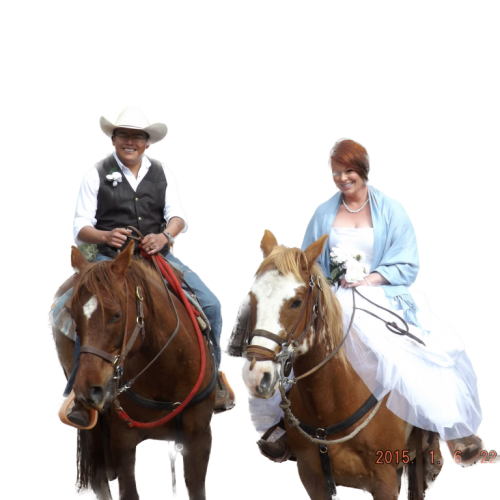 The Carriage House Venue
This unique, two-story structure offers seating for 50+ in chair rows or 40 at round tables providing a variety of choices for your event.  The large west-facing barn doors allow the space to be combined with the Courtyard, Gazebo, and Labyrinth Garden. The location is equipped with three double-french doors allowing for an open-air feel and sweeping views of the natural surroundings.  For groups larger than 50, our Carriage House can be extended by adding a sturdy frame tent, complete with easily moveable sides for quick adaptation to all weather conditions.  Additionally, the Carriage House main floor offers a handicapped-accessible restroom, with two more restrooms located in the second floor along with two suites for brides and wedding party use and storage.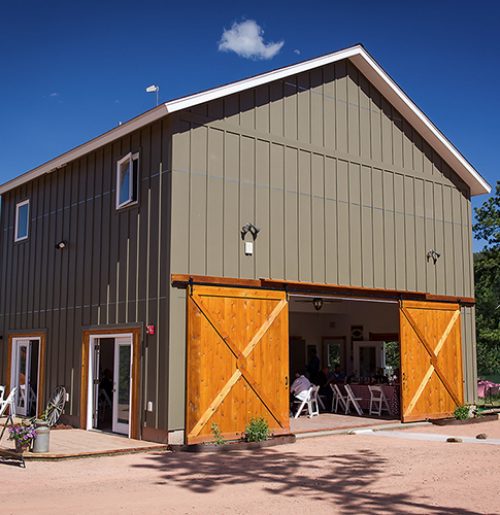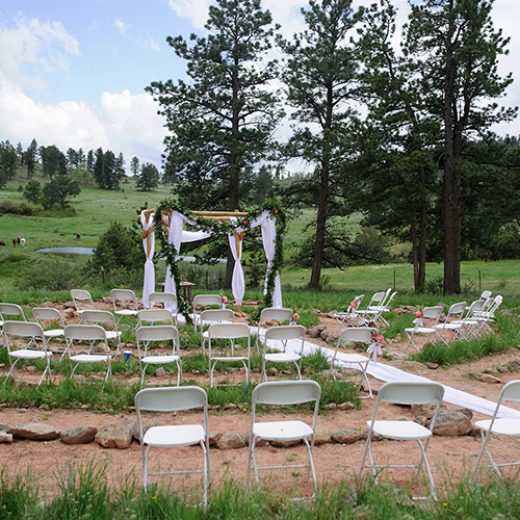 Aspen Grove at Sundance Trail Guest Ranch is nestled in the pines at 8000 feet, a short 45 minute drive from Ft. Collins, 2 hours from Denver and the Front Range. Our 140-acre ranch is the perfect setting for your event, and with our special permit to access thousands of acres of Roosevelt National Forest, you'll find plenty of peaceful spaces.
Contact us today!
If you like what you see and are interested in learning more about hosting your event with us, our range of packages for turn-key and destination weddings, specialty ceremonies and service coordination, fill out the form here and we'll contact you right away.